Keeping your Client Happy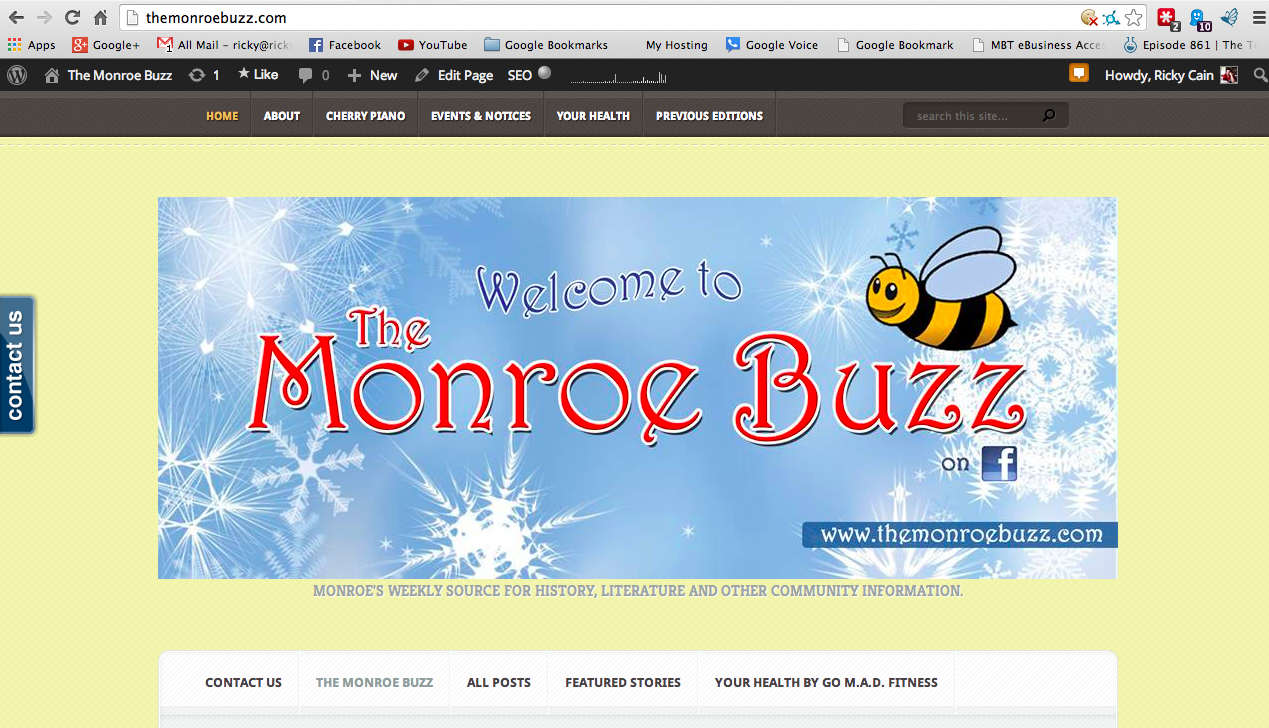 CainTech Services LLC  provides continuing support to  our clients.  An example of  this is the Monroe Buzz  which is a local publication  online & physical  that competes with  the Monroe Evening News.
The Monroe Buzz  publishes 4500 weekly editions which are distributed around Monroe, Michigan.
Nearly a year ago  October 2013, The Monroe Buzz became a new client of  CainTech Services
These Screenshots below are an  example of before & after   redesigns.
The Monroe Buzz 2011-2012 The Monroe Buzz (Before becoming a customer) This  version is still accessible via www.themonroebuzz.wordpress.com
The Monroe Buzz 2014-Present
The point in this post is what CainTech Services  sees as a  failure in leadership,  for  past web designers from the 90's to early 2000's.
They  went on from   what gave them prominence  into eating  up the market for web design. Then as most trends go.  A site design needs to be redone. Either because a website will grow in size,  layout trends become dated or obsolete & problematic.  CainTech Services  seems to see a trend of web designers that come & go. As if they become burned out, over worked. Or  the business became unprofitable, & he designer went into another business trade.
In any line of business you can  be the only player & business in your town.  But at some point 2 things occur. You either first, run out of clients & no work  comes forth. Or you  adapt to  a role of providing infrastructure, support, & customer service. Or as some may say  a Client Relationship.
With the fact that  web design is becoming easier & easier  as well as more common knowledge to the  masses.  The role of a web designer must change, not necessarily in designing.  But as a navigator.  A person that can stir the boat in unknown waters for others.
In which experience leadership & professionalism  shine.  Any of these tactics can be used in any business to be successful.  The key words are affiliations, & relationships. If you can master these you can master anything else beyond it. The last factor.  A client  will love  you or providing  stability, like that of Boaz or Jachin without it no building, structure or foundation can begin or be cemented.