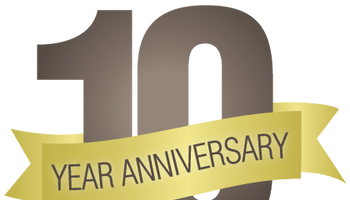 Ten years ago,  CainTechServices was an idea in my head as a fellow college student was suggesting that I should buy a domain name. Which,  I did these domains were Caintechservices.com and Ricky1146.com.  Two years later in 2007,  after graduating ITT Tech there was no  openings  for IT positions in Southeast Michigan. Most  IT Companies were  in Ann Arbor, Detroit, or Toledo, Ohio.
As a bitter college graduate not finding a job was frustrating.  The solution was to become self employed.  With one IT help-desk job (Razorfix Computer Solutions LLC) as work experience.  By 2010 CainTechServices became a dedicated Web Development  company dedicated to WordPress and later Drupal development.
By 2015 CainTechServices LLC supports  over 40 clients in  Michigan additionally a growing international list of clientele for Web Development and IT Consultant services.
Starting  last week CainTechServices has  expanded  it's offering services to include:
Content Delivery Network Distribution: Server Infrastructure with over 5 dozen locations in  the United States and Europe.

 Allocation of Bandwidth  for  video, and on demand media, identical to what Netflix does for streaming movies and content access.
Website redundancy (keeping a website online with heavy traffic.)

Without a CDN most website(s) take 0-30 seconds or longer to load. With a CDN a website loads within 1-3 milliseconds.

Distribution of  Metered Bandwidth by  the Terabyte options include 1 TB, 10TB,  25TB

Great for Video Content, Streaming Media,  and Live Event Presentations.

Dedicated Web-Servers  (USA/Europe):

If your Business  website is hitting the invisible wall that  web hosting companies like  Godaddy,  JustHost, DreamHost, Hostgator, create by having a slow website, or  a website that crash when  too many visitors hit it at once. A dedicated server is the solution.

Secondary DNS Servers: (5 Server locations in USA/Europe)

If Godaddy, or other large  hosting companies have a  service blackout. It doesn't matter how long it takes  for a business to loose profit(s) and potential clients

Secondary DNS acts as a backbone to these outages. With five locations,  your website will be still accessible on the internet, and load even if Godaddy, or  your host go down.

Reports of Website Uptime/Downtime:

 Is your host being honest about  their 99.99% uptime?
Do you require an audit record to prove service  interruptions?
Server Location(s) can test  your website like radar does for planes that are flying. Reports are customizable and can act as audit records to prove your case.
Within ten years  CainTechServices LLC has grown to be able to tackle, and manage  medium to large corporate clientele that wish to have  their presence on the Internet. What shall the  20 year mark bring?